CLIENT REVIEWS
Katie Dunnagan
2023-08-07
Abby has helped me so much with my fitness journey and nutrition journey! She truly cares about all of her clients and is so motivational and keeps you on track! All of the trainers are extremely knowledgeable and I've enjoyed my time with them all!! Try them out!!
The best of the best. Abby, Hannah and Mallory are the sweetest, most caring and supportive girls I know! They push you to be the best you can and are always there to uplift you! So glad I joined their fitness program.
Abby is knowledgeable, friendly, and makes getting fit fun! Her staff is extremely helpful and the other trainers offer classes too which helped me get back on the horse with fitness & kept me motivated. You cannot go wrong here! These ladies know their stuff. 5 stars — highly recommend… What are you waiting for?! 💪🏼 🤩
Natalie Stanfield
2023-05-18
I haven't been able to get back into the swing of working out ever since Covid and I've been doing personal training with Abby for about a month and a half now. For those who are like me, Abby will help motivate you and make working out fun even. She also creates a super accepting environment, which I think is really important, especially for those who aren't happy with their bodies or where they are at in their fitness journey. If you want results, I'd recommend training with her. She's really knowledgeable, given her own fitness journey and education, and her prices are fair. Thanks Abby!!
Can't say enough good things about Abs Workout Plans! I currently train one day a week with Hannah and she kills me every time. Always making sure you're getting what you came for 🏋️‍♀️ 💪🏼 while being safe and personable. Both Hannah and Abby are so motivating and knowledgeable! Also affordable :)
Abby is such a great trainer! She will always be there to push you and help you meet your goals, whatever they may be. I've noticed such a difference in my strength and endurance since I've started working out with her!
These ladies are AMAZING! I've worked with a lot of personal trainers before but have never had one like them! I do training 2x a week and nutrition with Hannah and she is seriously the best! The meals I've had so far are so yummy and Hannah is just such a fun spunky person to be around. She keeps me motivated even when I have zero motivation! Highly highly recommend her for anyone no-matter your goals!
I cannot say enough good things about Absworkout. I personal train 2 days a week with Hannah and she encourages and pushes me. Mind you I haven't worked out in years. And I have done Saturday circuits and challenge groups with Abby who is equally amazing with her positive attitude and encouragement. Both of these ladies are absolutely amazing and so knowledgeable. I highly recommend Absworkout even if you are a beginner they will get you where you want to be. Love them!!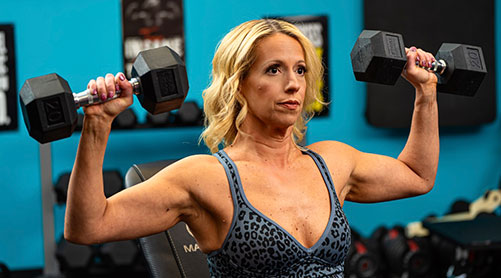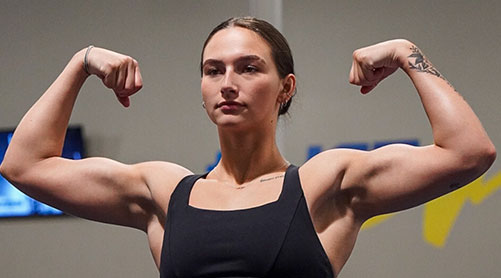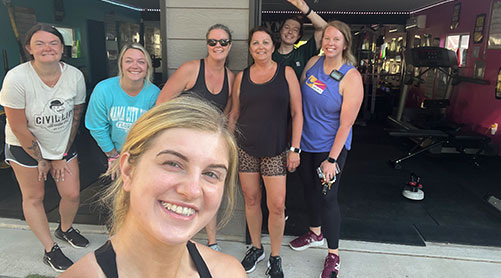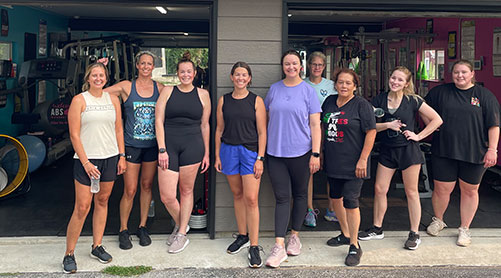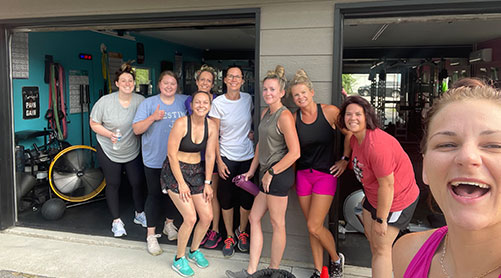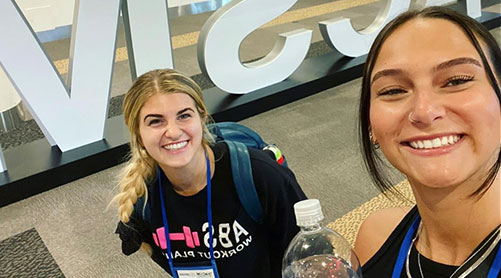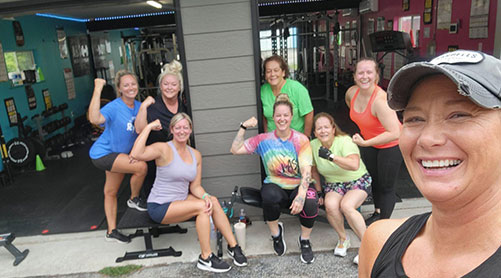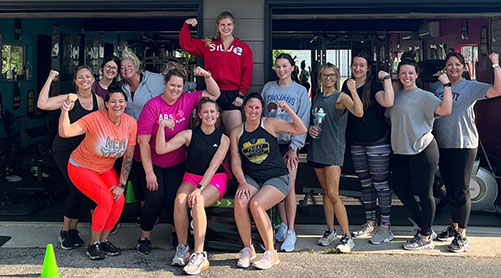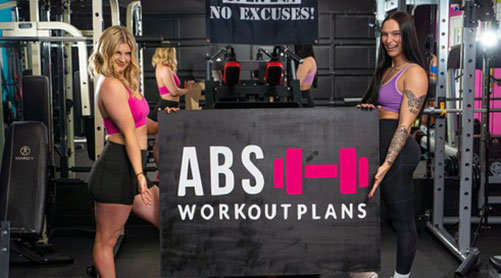 SIGN UP NOW FOR $40 OFF YOUR FIRST MONTH!
Ready to make a life change? We're thrilled to help you along your path to a fit and healthy life. Our trainers take great pride in helping achieve your goals.